With the holiday crafting season well underway, it seems like a good time to talk about the one supply that I always keep on hand to make finishing a project fast and fabulous: Glitter!
Glitter – Lots of Glitter
My all time favorite go-to supply to make any paper project better is glitter, and there are so many kinds to choose from,
There's colorless glitter which is nice for snow, ice and other holiday themes. I choose a clear and coarse chunky glitter for an icy textured look when I want sparkle but not an overwhelming glitter effect. It's the style I would choose to glitter the edges of these striped gift tags.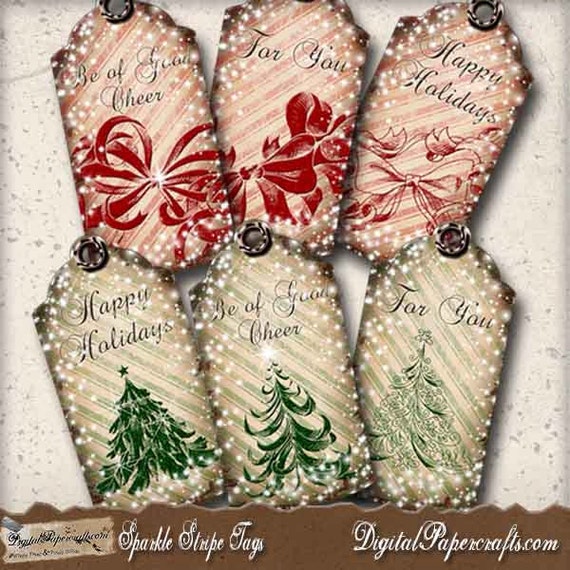 Another version of colorless glitter is fine crystal glitter for an elegant and multidimensional effect.  I think it would be lovely lightly sprinkled over the surface of these sheet music tags to be used as ornaments for a musical-themed tree.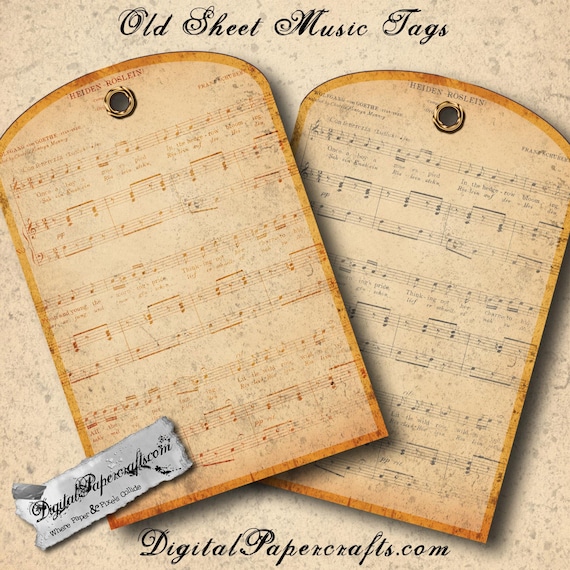 Of course, glitter comes in lots of colors too! I like the grain size and rich colors in a set like this one from Martha Stewart.
For something a little more subdued (if you can say that about glitter), use gold or golden bronze glitter to accent the gold glitter bow tags to spark things up.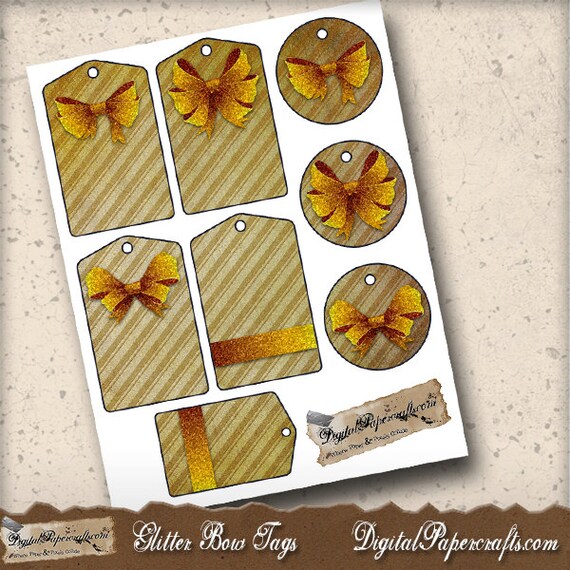 Glitter Needs Glue
All that glitter has to be attached to the paper somehow or it's just personal ornamentation. Actually, it WILL end up on your hands, face and in the refrigerator anyway. But, using the right glue at the right time will make things much easier.
For places where you only want the glitter in a particular place, say the edges of a tag or the shape of a bow, use a plain white craft glue (this one has a brush to apply) with a brush or small tipped applicator to "paint" the glue right where you want the glitter to be. Let it dry a minute or two and then sprinkle a generous glob of glitter over the glue. Let it sit for a few minutes and shake the extra glitter off onto a clean sheet of paper (don't want to waste any!) to be able to pour it back into the container.
For an all over light application like the surface of the music tags, spray adhesive is a great product. It's fast, holds the glitter and dries non-sticky. Just be ready to sprinkle that glitter when you spray and be sure to work in a well ventilated area. Spray an even light coat and sprinkle your glitter as evenly as possible over the surface, let sit, then shake off the excess. If you want more coverage, do it again!
Beyond Glitter
Of course, there are more supplies than glitter but it's a great start! Look for updates on more supplies and tools to make your papercrafting better, faster and easier. What's your favorite supply? Let me know, I'd love to hear from you!